Collectables for climate change, content licensing and crowdfunding for creatives

Create fearlessly with content you love, and uncover the world's most unique digital collectables
---
The next gen of content gallery...
At Provvy, we provide tech-based tools to artists, designers & photographers to empower them to share their creations. Our tools enable creatives to better manage and monetise their assets & create a better content acquisition experience for their users.
---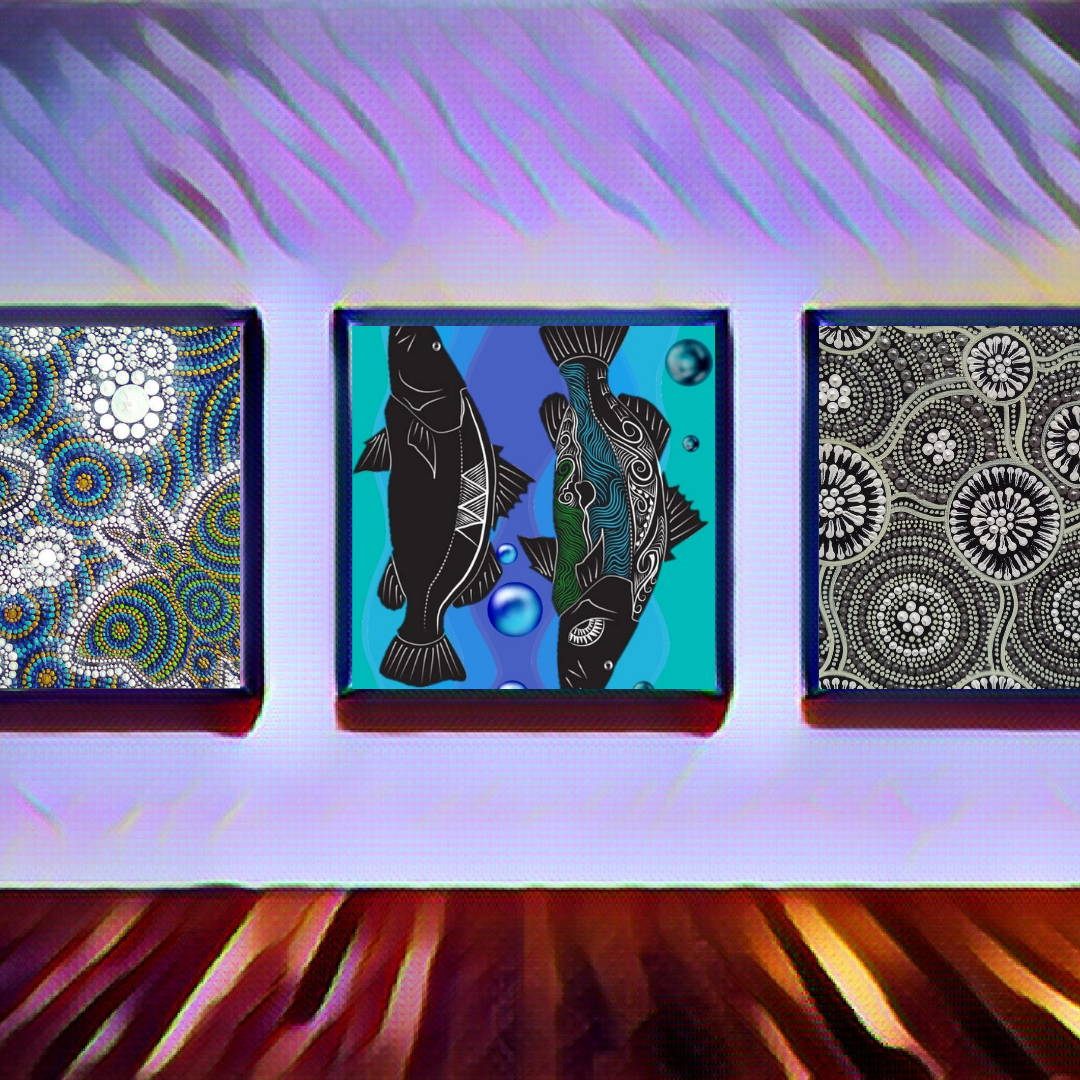 Provvy (short for "Provenance" leverages distributed ledger technology (DLT) in order to bring transparency to the content industry for artists, designers & photographers and their users. Provvy is supported by the Polygon and Hedera networks.
Provvy is built on the first-nations values of the founder. These values are:
Storytelling

Sharing information and knowledge is important and explaining ways of doing and why is necessary for the continuation and development of communities.

Kinship

Kinship is not just found in our families but also the communities we belong to and interact with regularly.

Sharing

Sharing is the best way to spread value and success.

Law

The role we play in our communities is important and filled with obligation including our responsibility to care for the land.
| | | | | |
| --- | --- | --- | --- | --- |
| Fees | Minting | Listing | Primary Sales | Secondary Sales |
| | | | | |
| | | | | |
| | | | | |
---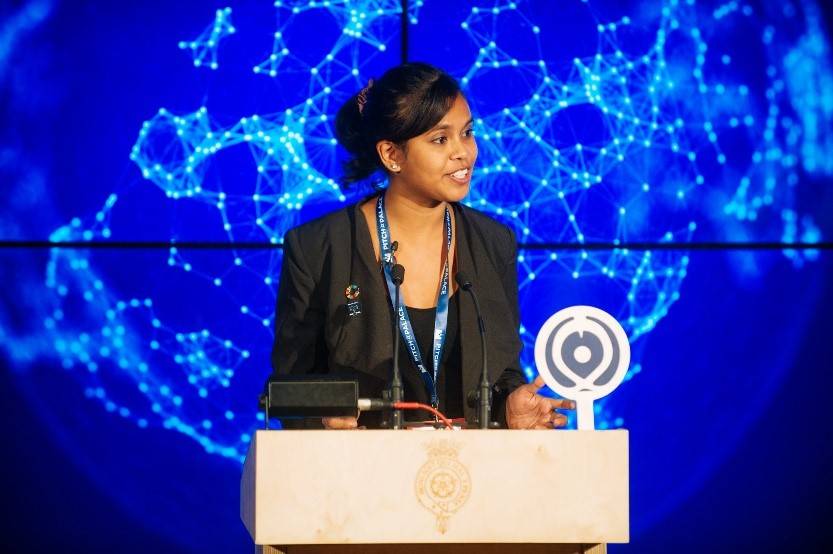 Provvy was created by Alisha Geary, an Aboriginal and Torres Strait Islander woman descended from the Gurang-Gurang, Deibau and Wuthathi clans from Queensland, Australia. Alisha is the founder and CEO of Provvy, Director of Faebella and co-founder of Thirsty Turtl.
Faebella (Faebella.co) was her first start-up venture that she began whilst attending university and is a luxury, activewear brand for women that incorporates Aboriginal and Torres Strait Islander artwork from Indigenous artist's all over Australia into the designs.
Shortly after, Alisha helped found Thirsty Turtl (Thirstyturtl.com) which is an emerging skincare brand that incorporates Australian native plants and marine natives, predominantly harvested from Indigenous suppliers to help build thriving, Indigenous communities.
Now, her main venture, Provvy is a unique tech platform that empowers content creator's to claim ownership of their work as well as monetize it through tokenizing their content into NFTs and selling the usage rights of their assets. Alisha created Provvy after realizing the struggles Indigenous artists faced in maintaining control of their artworks when trying to build a sustainable income from their work.
Alisha is a lifelong learner and has entered into numerous pitch competitions to help fund her start-ups as well as business accelerators. Currently, she is undertaking the Startmate accelerator with Provvy.
Alisha graduated from Bond University in 2017 with a Bachelor of Business Law, majoring in Accounting,g and has completed a Fintech course where she learned programming languages, Python, and Solidity to code using Blockchain principles.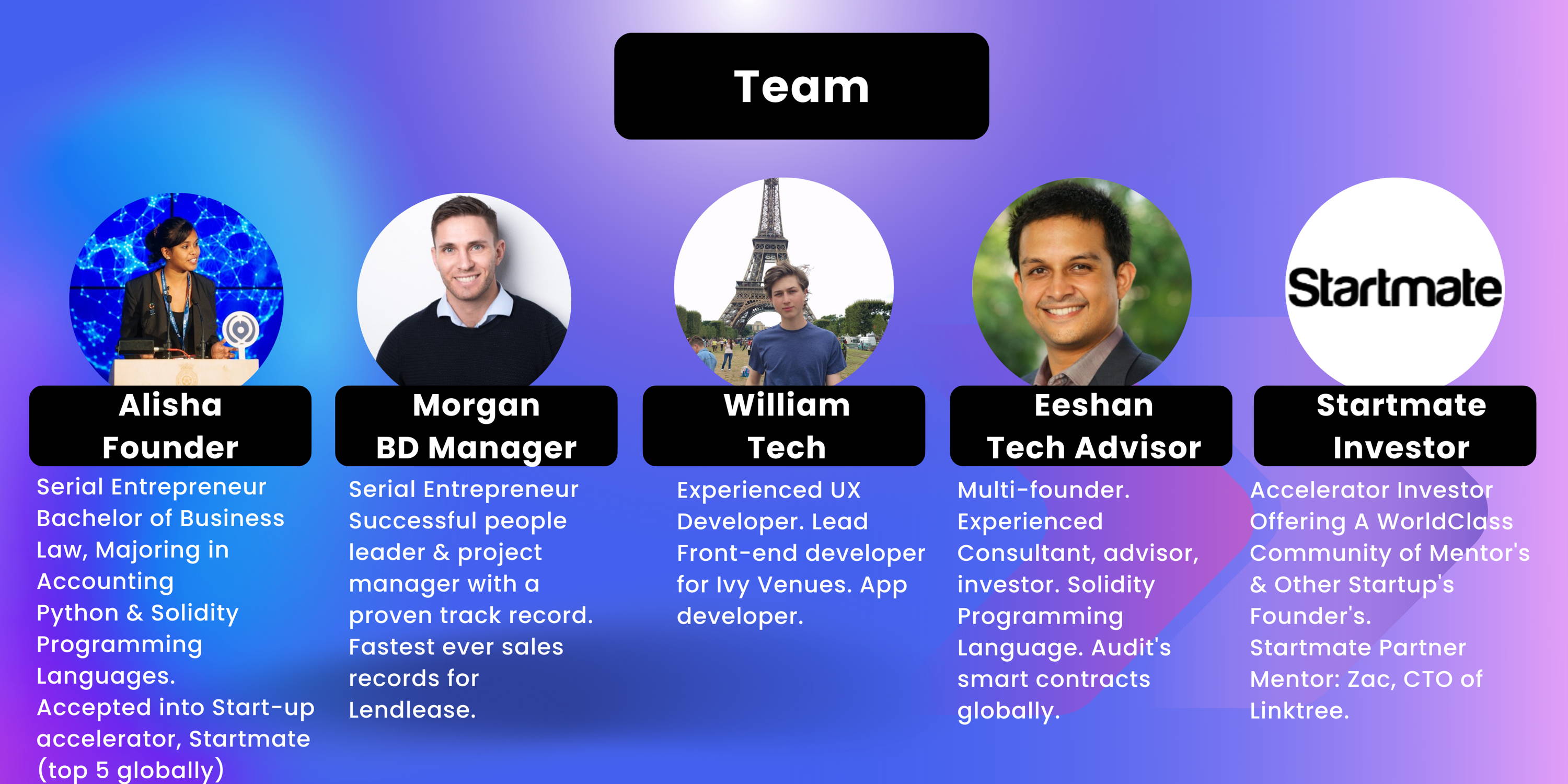 ---